Introducing the Poken Pulse →
free iPhone or Macbook, anyone? →
Business Card Redux - Michelle Rafter, inc.com
Poken It looks like a toy, but the miniature character with the oversized hand hides a USB drive that stores a name, address, phone number, social networking accounts and other traditional business card information in an encrypted personal ID number. Meet another Poken user and swap information by pressing the infrared sensors embedded in the hands together to give each other a "high four." Plug...
Watch
Say Goodbye to Business Cards? - MarketWatch's Emily Glazer reports. Take two Pokens, bump them together, and what do you get? An easy way to exchange and collect contact information, plus you can dump all those business cards. But is the U.S. market ready for these gadgets?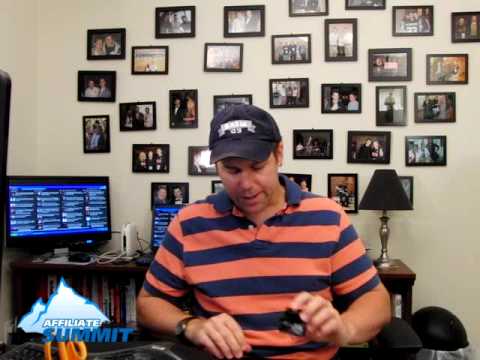 sex up your poken card →
Product Update →
Our strategy for adding social networks to Poken →
Blogpost from Dave Brown, our CIO, explaining: how we authenticate profiles why support is currently restricted to 30 social networks and how we will expand suport from 50 to 100 networks in coming months
Spanish Poken contest: Poken-ize a movie poster
Clipset.net, Spain's premier tech & gadget blog, has launched a cool Poken competition: http://www.clipset.net/2009/07/17/concurso-poken-de-pelicula/ For your chance to win, dust off your Photoshop skills and redesign any movie poster by adding a poken to it. Fun! By the way, this contest is only open to Spanjards. You can always start a competition in your own hood…
Poken as enabler and platform for creativity in... →
Poken: Spielzeug zum sozialen Netzwerken →
Speak German? Check out this in-depth article about Poken in ORF, the Austrian national public service broadcaster.
Arriva in Italia Poken - il primo gadget 2 →
Poken in La Stampa, one of Italy's biggest newspapers. Yeeha!
3 tags
Watch
Computer Weekly reviews Poken: the Future of Social Networking This video is from a few months back - but still makes us laugh!
High Four! Poken wins TechCrunch Europe Award →
Opening up the Poken Platform →
5 tags
Pimp Your Poken!
(via the amazing Chiho Komoriya @ japanesevw.blogspot.com) Chiho has taken Poken customisation to the next level with his ZOMBIE Poken! Here's how he did it! 1. First, pile pate on a mascot. 2. Pile SCULPEY (Oven clay) and sculpt it. If sculpture is completed, stiffen it by the heat of the dryer. 3. Paint with the black of acrylic paints. 4. Finally, paint with white in...
Watch
Poken Hustling
doyoupoken.com site update →
Experience Poken →
Poken API philosophy →
[CrunchGear] "Poken: Tiny RFID Thingies That Share...
Click here to read John Biggs @ TechCrunch talk about Poken! Posted on 15th March 2009 I was on the SXSW Meatbus last night and I met a charming young lady from England, Renate, who introduced me to the Poken. Poken is a tiny USB key with an embedded RFID reader/transmitter. When you press a little button on the dongle and place it next to another Poken it passes all of your pertinent...
[Guardian] @SXSWi: Poken's digital business cards...
By Jemima Kiss @ The Guardian Poken has been the subject of some interest at SXSWi - this is fertile ground for the USB-business-card-meets-social-network-manager. When you meet as many people as you do at such a sociable and long conference, the appeal of being able to share details electronically rather than swapping bits of card is pretty obvious. Click here to read the full article ...
[Examiner.com] "Do You Poken?" →
Write-up from Renee Turner, DC Gadgets Examiner at  Examiner.com "As social media continues to grow by leaps and bounds each nanosecond, it is beginning to spawn new technology to catch up with the trend. Poken is one of the latest gadgets to give social networking a boost as a business tool." Click here to read the full post